A two day wedding in Cornwall is unique and unforgettable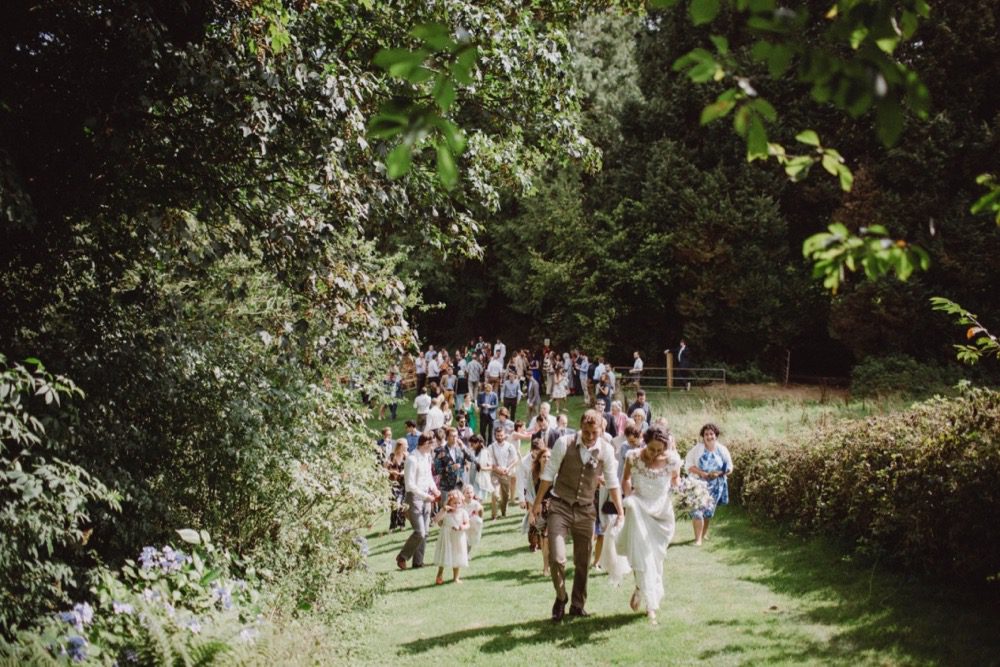 Why have a 2 day wedding in Cornwall?
The Green Cornwall is a destination wedding venue in Cornwall. You have the venue for yourselves for two whole days joined by up to 140 of your friends and family. Many of our couples are not local, so what's the appeal? Why Cornwall? We find that many engaged couples don't have an obvious base for their Big Day. They may have grown up at opposite ends of the country or even in different parts of the world, they may have met in one place and live somewhere else entirely. Or It may be contentious with the parents to pick one home town over another, Barnsley or Bristol? Some couples love the idea of an overseas wedding but get put off due to legal requirements and difficulties of getting loved ones to travel. These are some of the reasons that make a destination venue in the UK the best of both worlds and if you can go anywhere then go somewhere outstanding!
How does it work?
A two day wedding at The Green is just magical. The most obvious benefit is the amount of time you get to spend with your loved ones. Take a more traditional venue option where you have invited 100 people. Over the course of the day you will have around 4 minutes to talk to each guest – and you thought your speed dating days were over! Contrast this with the luxury of having 2 whole days all together. We welcome you to the venue from lunchtime the day before so you can get Team Bride and Team Groom together to help you set up followed by a catch up over beer and burgers in the evening. There will be some nerves on the day but once the ceremony is done you really can just relax and enjoy yourselves knowing that you will be looked after by our experienced team. Enjoy the bonus of a lovely chilled out breakfast the day after before everyone heads off. The two days gives you time to really reconnect, celebrate and make some awesome memories.
Did we mention that you have the whole place to yourselves? You and your guests get to spend a relaxing couples of days in some truly amazing countryside staying in some gorgeous accommodation with no-one else on site. Nailed it!
Isn't is stressful to plan our wedding remotely?
At The Green we are experts at helping couples to plan their wedding and we are used to supporting couples who do not live nearby. We do a lot of the hard work for but leave you plenty of scope to put your own bespoke stamp on things. You can think of it like this, we look after the boring bits that need to be done and you do the interesting bits that really make the day shine. We have a dedicated, experienced wedding planner and give you access to the best local suppliers.
How do we get there?
Getting to The Green is much easier than you might imagine being located between the main arterial roads into the county and with a main line station 10 minute's drive away. There are also some excellent flight options into Newquay and Exeter.
Tell us more?